"Rich Rubietta's music is upbeat, fun, positive and wonderful for sing-alongs!  During his live performances, he's great at drawing out even the most reluctant kids and before long, they're clapping hands, singing along, laughing, and enjoying themselves."                       A Book Above Elmhurst, IL   Lisa Clark – Book Store Manager
"A music event with Rich Rubietta is not only entertaining for children and adults alike, it is uplifting and inspiring as well!  What a gift to have music you can share with children, that encourages them to love and accept themselves and others!"                            Stephanie Swenski Program Coordinator-WIDL [email protected]
"The children were having so much fun interacting with Rich! The families said they had as much fun as their children did!!"                                                                                    Fran Phillippon – PASS Preschool Program Freeport, IL   [email protected]
"Rich brings a well-prepared and very entertaining program to your library. He taught our patrons his own songs and kept them very active and involved. Thank you, Rich."       Jana Crabtree – Grayslake Area Public Library   [email protected]
"I've been a big believer in Rich's message for a long time. It's great to see that so many good people are taking notice" Thaddeus Rex   [email protected]    
"Rich kept our Kindergarteners' attention for an entire hour!"                                         Sue Gardner  Curriculum Coordinator for Hayward Public Schools – Hayward, WI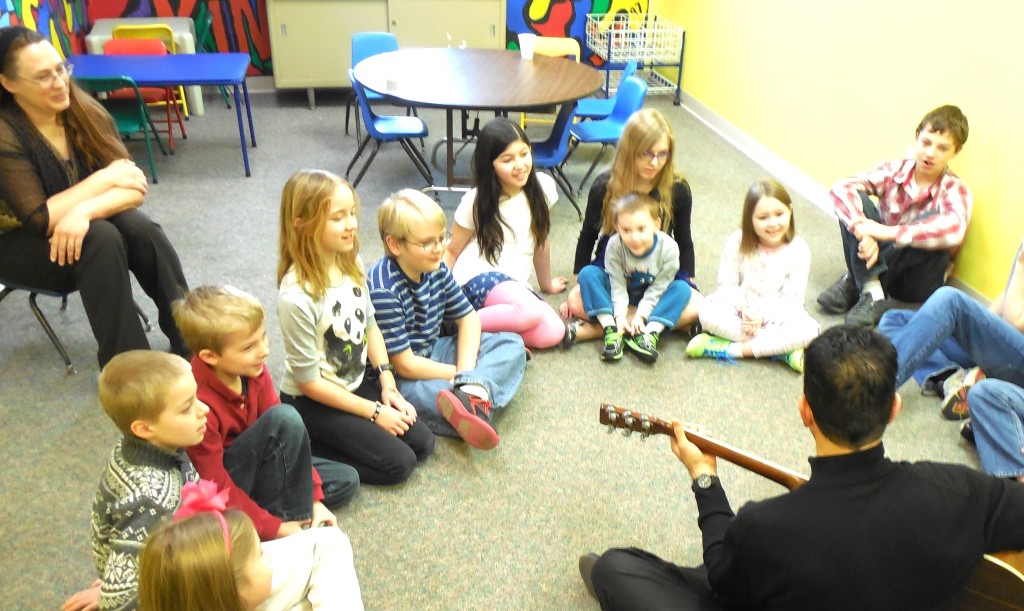 "Rich not only writes songs about positive people, he models those qualities with his audience."                                                                                                                     Mrs. Sherrill Durham – Principal Fredericksburg, TX
"Rich developed great rapport with our bilingual students when he sang translations in Spanish!"                                                                                                                        Ms. Salome North – Riverdahl School – Rockford, IL
"Rich is fantastic with children! His engaging style and professionalism strongly reinforced our most important characteristics we hope to see in our students – respect, love, courtesy and compassion."                                                                                           Linda Scott – Principal at AO Marshall Joliet, IL
"Rich Rubietta combines musical talent with a love for children. His exciting approach has made a lasting impact on our students"                                                                          Mr. Gary Kuhlmann – Principal – Mason, TX
"Rich's music was astounding, with captivating and high-interest stories! It was amazing to watch older students get involved and encourage others around them."                    Wendy Connolly Principal – Chicago Ridge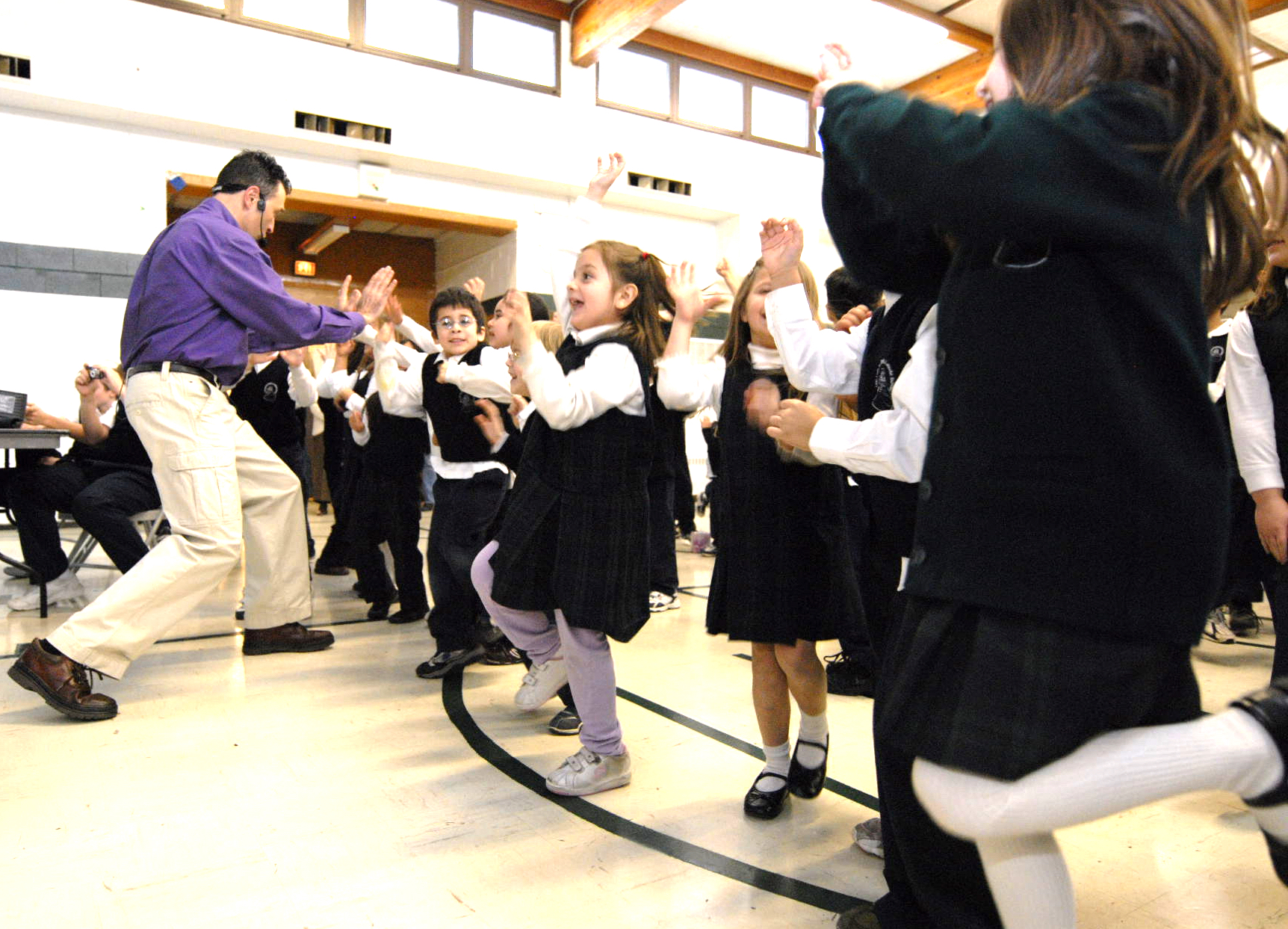 My son Logan LOVES your CD. He asks to turn it on every time we get in the car. It makes any trip a happy one for him. He is Two, but he does the "Clap your Feet" song!        Sarah Crossman [email protected]
"Our preschoolers and their families enjoyed singing and dancing with Rich at the Pre-Kindergarten Active Steps to Success (PASS) End-of-Year Celebration.  Even the youngest children were actively engaged and everyone could follow along with the words.  The pictures and text modeled visual literacy and Rich used prediction questions to invite the children into the messages in the songs. He asked questions afterward so we could go back to the text and look for answers.  Appropriate for kids and adults. We had a wonderful time!                                                                                                              Deb Endress – Office of Educ. – Freeport [email protected]
"Rich Rubietta brings an unusual depth of professional experience and sensitivity to his Character Education Music Assemblies. His music is universal and appropriate for all children and teachers.
Rich brings positive messages through a program that is rich in inspiration, musical instrumental skill, vocal virtuosity and contemporary issues. Being an educator who holds a Doctorate in Music from Northwestern University myself, I am especially appreciative of Rich's gifts.
He is special, as he is a consummate performer who connects immediately with his audience. Children love his music! His programs run the spectrum of human emotions.
If you would like to bring a positive energy into your school (and who wouldn't?), then I highly recommend bringing Illinois Arts Council ArtsTour artist, Rich Rubietta in for an Assembly. It will be an experience that will leave a lasting impact upon your students and staff."                                                                                                                               Dr. Christopher Morris  Assistant Principal – St. Gilbert School  – Grayslake, IL
"Rich could be the next Raffi!"  Lori Fitzgerald – Riverdahl School- Rockford, IL